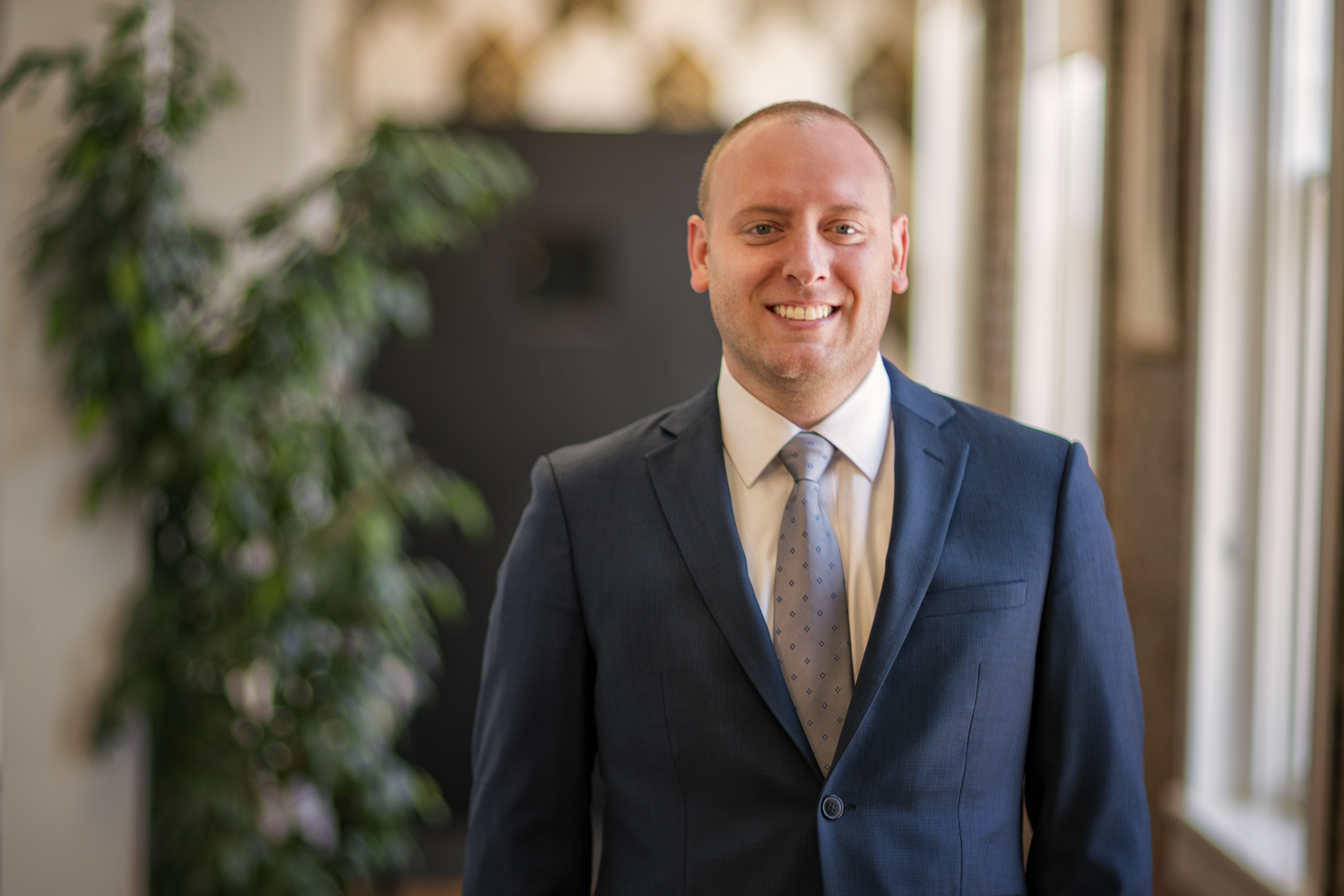 NASHVILLE, Tenn., Sept. 13, 2022 — Legal Aid Society of Middle Tennessee and the Cumberlands, Tennessee's largest nonprofit law firm, announced today that Zac Oswald has been promoted to senior deputy director of client services.
In this role, Oswald will continue to lead the firm's housing practice group while taking on additional leadership responsibilities across the firm. Oswald had previously served as managing attorney of Legal Aid Society's Gallatin office since 2018 and originally joined the firm as a staff attorney in 2014.
"Zac has been an indispensable team member at Legal Aid Society over the past eight years, assisting hundreds of clients facing life-altering housing issues," said DarKenya W. Waller, executive director of Legal Aid Society. "We look forward to his continued leadership on our housing team as we expand to handle an increased workload in Davidson County through our new Right to Counsel pilot program. We'll also be glad to have Zac's perspective as part of our executive leadership team as we continue working to help Middle Tennesseans achieve equal access to justice."
Before joining Legal Aid Society, Oswald served as a law clerk for AMP Law in Miami and served as student director of business affairs and licensing for Cat 5 Music Publishing.
"Legal Aid Society's work and mission are very important to me, and I'm honored to take on this new role," Oswald said. "I'm excited to continue my work defending the legal rights of Middle Tennessean residents and doing outreach into the communities we serve."
Oswald graduated from Oklahoma State University in 2009 and is a 2013 cum laude graduate of University of Miami School of Law. During law school, he also earned a master's in music in the music business and entertainment industries
Oswald has been the recipient of the Housing and Equality Alliance of TN's Fred Cloud & Tracey McCartney Award in 2022 and Tennessee Alliance for Legal Services' New Advocate of the Year award in 2016. He also serves as a board member for Habitat for Humanity of Sumner County.
About Legal Aid Society
Legal Aid Society of Middle Tennessee and the Cumberlands advocates for fairness and justice under the law. The nonprofit law firm offers free civil legal representation and educational programs to help people in its region receive justice, protect their well-being and support opportunities to overcome poverty. It serves 48 counties from offices in Clarksville, Columbia, Cookeville, Gallatin, Murfreesboro, Nashville, Oak Ridge and Tullahoma. Legal Aid Society is funded in part by United Way. Learn more at www.las.org or by following the firm on Facebook.
Published by FranklinIs The Online Voice of Williamson County on 9.13