Legal Aid Society is Tennessee's largest non-profit law firm.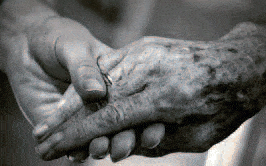 Our mission is to enforce, advance and defend the legal rights of low income and vulnerable people in order to obtain for them the basic necessities of life. Legal Aid Society is committed to the principle that all citizens are due equal representation under the law.
Legal Aid Society is committed to providing the best resources available to low income people in all 48 counties to protect their livelihoods, their health, and their families. We have 32 attorneys in 8 offices providing help across 48 counties who are able to provide direct representation to thousands of people each year. The demand for services far exceeds the resources to provide them. In our service area, over 440,000 individuals live at or beneath the federal poverty line, resulting in one Legal Aid Society attorney for every 13,000 citizens who might need our services.
---
We are able to provide some help to most people who need legal help. Resources for help include:
Representation to resolve a legal problem from a staff lawyer
Representation to resolve a legal problem from a volunteer lawyer
Advice and Counsel from a staff lawyer to help resolve a legal problem
Information from Legal Help Booklets developed by Legal Aid Society
Referral to a Free Legal Help Clinic staffed by Legal Aid Society and volunteer lawyers
Referral to other resources for help with problems like criminal problems, child support and immigration.
Referral to other free legal help
---
Our work is organized through five Practice Groups focusing on specific needs within our community:
Consumer
Employment
Family and Domestic Violence
Health, Income and Education
Housing