Monthly Giving
Make a Monthly Gift to Legal Aid Society!
Making a monthly gift is the easiest and most convenient way to donate to Legal Aid Society.
Become a Legal Aid Hero by making a monthly gift to Legal Aid Society, and help ensure equal access to justice for all middle Tennesseans!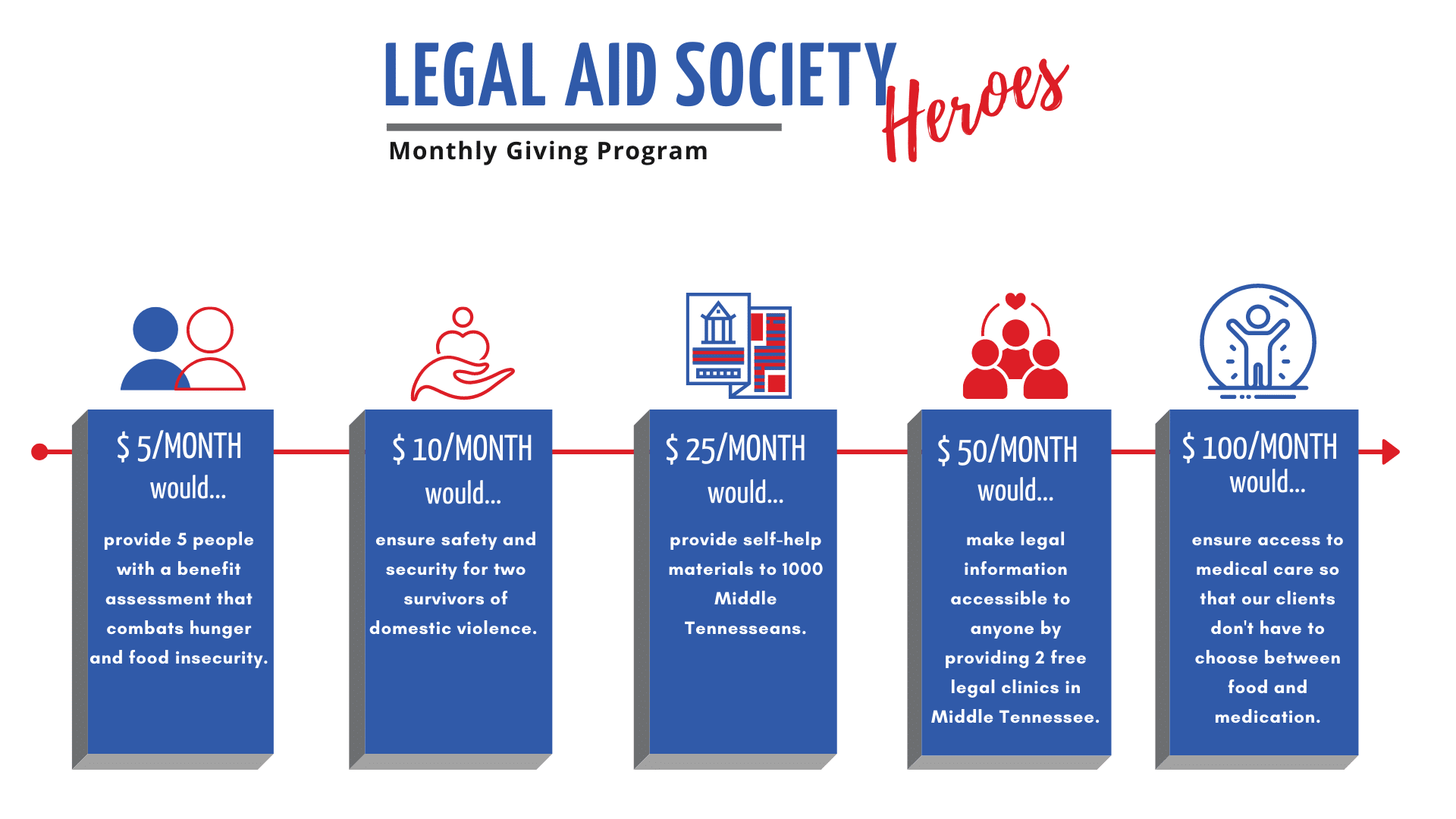 To cancel or change your monthly gift, or for any other questions involving your gift, contact Legal Aid Society's Director of Development, Brittany Curry at (615) 780-7121 or bcurry@las.org.