Free Legal Help Clinics
Need FREE help from a lawyer on the spot? Come to one of our free legal help clinics. They are open to people with low income who have a legal problem. But we can't help with criminal problems.
Legal Aid Society and the Volunteer Lawyers Program have a place for you to go to talk with a lawyer. The lawyer will give you advice about your problem. The help is free. But we can't help with criminal cases. You don't need an appointment unless it says you must call.
Have papers about your legal problems? Bring them. Someone will ask you about your legal problem. They will also ask about your income. Then you will meet with a lawyer. How many people can talk to a lawyer depends on how many lawyers come AND how many people come.
Upcoming In Person & Phone Clinics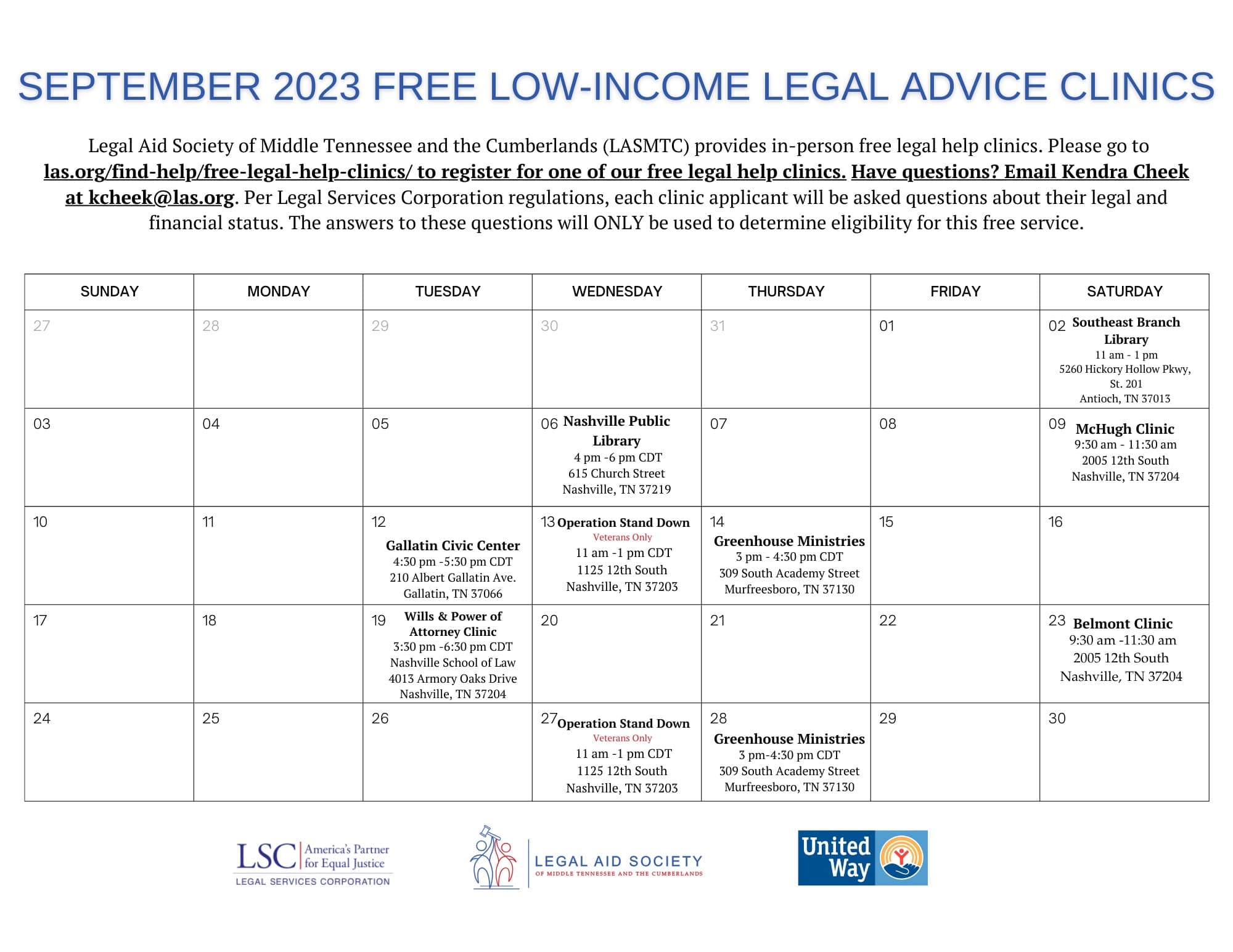 Want a printable version of this schedule? Click here!